Brothers Tyrrel and Philip Myburgh, of Joostenberg, have created this label to honour their forebears who have farmed the area for generations. They have made the wines in the old style – simple, pure and honest.
Sourcing fruit from Joostenberg and surrounding farms, just as their great grandfather and his brother were doing in the early 1900s. At that time, before the agrochemical revolution of the mid-late 20th century, wine was made in a very simple fashion, utterly devoid of the additives and manipulations that have helped define 'modern' wine.
The Muscat d'Alexandrie (also known as Hanepoot) is a dry style, very different to the traditional fortified wines of South Africa's past. This has resulted in a punchy, fruity, uncomplicated wine. With a relatively low alcohol, it is perfect as a sundowner before heading onto something more serious.
The Myburgh Bros Viognier is from the organic vineyards of Joostenberg. Harvested before the grapes are over-ripe, this wine shows off the aromatic beauty of the grape – think vanilla flower and orchard fruits.
The Cinsault is a great example of warm-climate viticulture paired with sensible winemaking. Cinsault can be very light, but not in this case, the Myburgh Bros wine is a proper medium-bodied wine with texture, depth and complexity of flavour.
The Myburgh Bros wines are incredible value and are produced to a higher standard than their price suggests.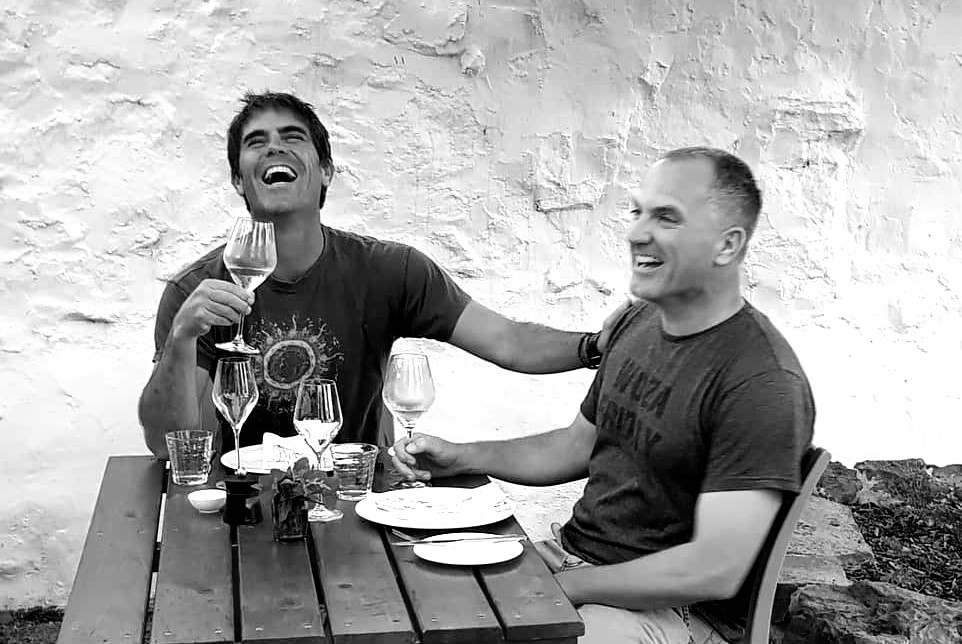 Principals: Tyrrel and Philip Myburgh
Viticulture: Own organic vineyards and bought-in fruit.
Vinification: Traditional.