Living in Kommetjie and sourcing the majority of her fruit from the coastal areas of Elim, Sondagskloof, Swartland and Darling, Trizanne Barnard is never far away from the ocean. She creates remarkably elegant wines of nuance and complexity, and has done so since she worked for Klein Constantia (she made the early Anwilka wines).
Regardless of price Trizanne's wines show an underlying elegance and gracefulness. Supreme value.
She has a numerous ranges under the banner of Trizanne Signature Wines: the early-drinking TSW; the new Sondagskloof; the Alternative range; and the Reserve wines.
Trizanne has a reputation of being a Sauvignon specialist. In no small way due to the quality of the wine she bottles under the TSW label. Crisp and fresh, as a good Sauvignon needs to be, but she works with lees to add some mid-palate texture. Crazy good for the money.
The TSW Syrah is from the Leeuwenkuil farm in the Swartland – wine made from unirrigated, bush vines on schist soils. 100% de-stemmed & fermented in open-top fermenters. Aged in 500L French oak puncheons. A high-quality wine for the price.
Trizanne's newest project is the Sondagskloof wines. These are from a recently inaugurated Wine of Origin called Sondagskloof (Sunday's Glen) which lays behind the seaside town of Stanford. The debut White won Platter's Sauvignon Blanc of the Year and the Syrah just oozes class.
The Semillon is from Elim, and is a grand example of the grape. It is rich and expressive, without being too waxy or grassy. The severe weather coming off the Southern Ocean plays a huge role keeping yields low and concentration high. The Barbera is from a single vineyard in Darling – next to Swartland – and being from an Italian variety, has a very textural mouthfeel and an abundance of savoury fruit characters (tomato/olive) on the palate. This is exceptional for tomato-based sauces.
The Reserve wines, the Semillon Sauvignon Blanc and the Syrah, are both from Elim. Elim is the most southerly Wine of Origin in South Africa, near Cape Argulhas. This proximity to the ocean and its wild weather manifests itself in the wines in different ways. There is a real sense of salinity running through Trizanne's Reserve wines, this lends complexity and balance to the palate. As with the Semillon, inclement weather tends to keep yields low, and concentration high. Both wines are benchmarks for their styles in South Africa.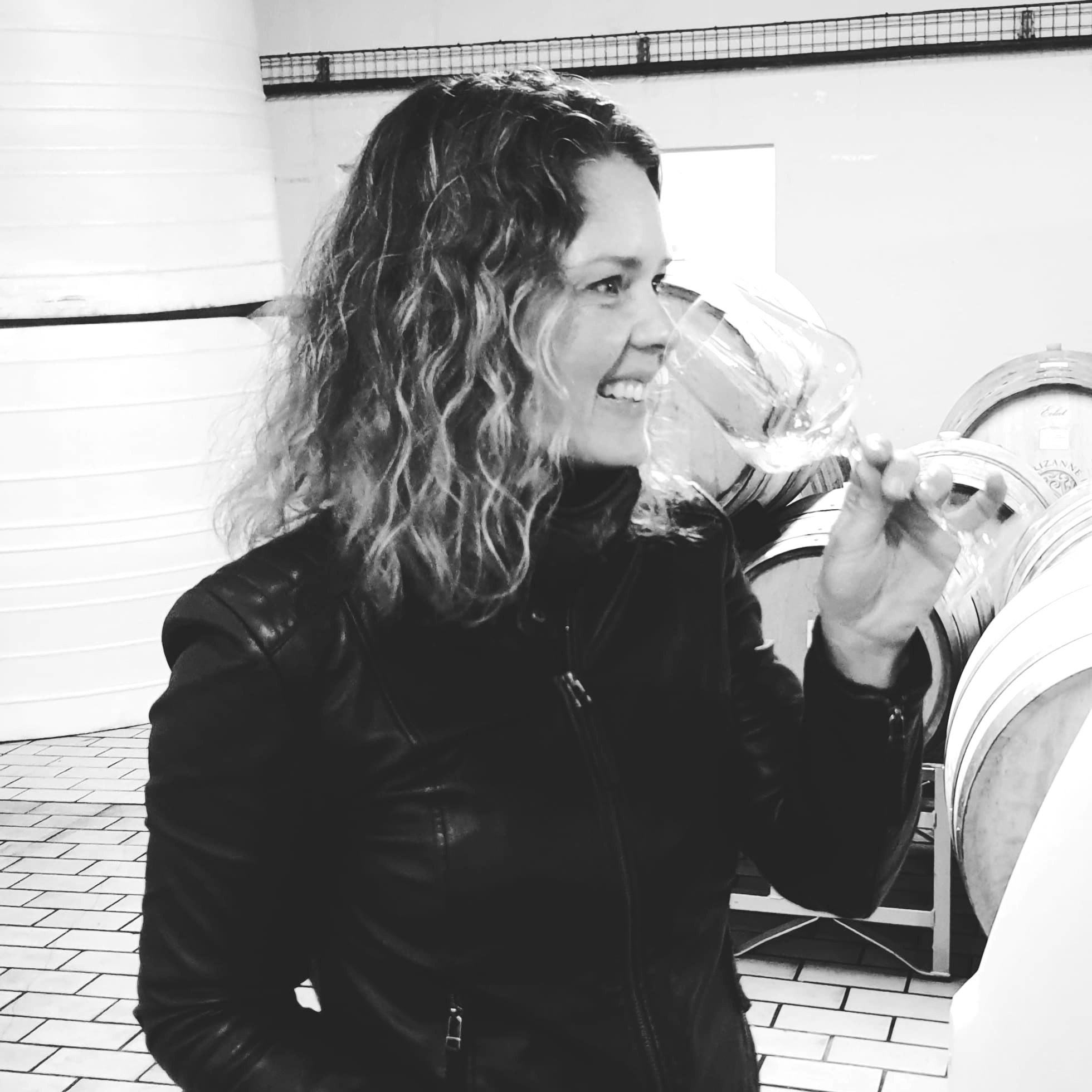 Winemaker: Trizanne Barnard
Viticulture: Bought-in fruit.
Vinification: Traditional.