"Raising our handcrafted wines along with our two daughters."
John and Tasha Seccombe have drawn on the great history of wine growing here in the Cape, putting together old vineyard parcels with new grape cultivars, and making wines with old-school simplicity and a modern 'edge'.
His approach to wine making is simple, honest and gentle, and he is looking to make wines that tell a story, not wines that shout and bang a drum.
The two blends – the white Rocking Horse and the red Wanderer's Heart – lay at the core of the Thorne and Daughters undertaking. The Rocking Horse is a blend of Roussanne, Semillon, Chenin Blanc, Chardonnay and Clairette Blanche. The sourcing and blending needed to make this wine allows the other wines to exist, it is perhaps John's most balanced wine.
The Wanderer's Heart has changed in recent times – to exclude Cinsaut – and is now dominated by Grenache with Mourvedre and Syrah taking up the supporting roles. John's management of the tannin structure in this wine is one of the key points that sets it apart from its contemporaries.
Snakes & Ladders is a Sauvignon Blanc from Citrusdal Mountain. The fruit was introduced to John by his good friend Chris 'Butch' Alheit, who makes the majestic Magnetic North Mountain Makstok Chenin Blanc from a nearby vineyard.
The Paper Kite comes from a registered old vine vineyard (56 y.o.) in the Paardeberg and is mainly Semillon Blanc with a scattering of Semillon Gris vines. The Tin Soldier comes from an adjacent vineyard which was planted with a massale selection of the Semillon Gris vines from the Paper Kite block. This means that there is somewhat of a mother-daughter relationship between these two vineyards. The Tin Soldier is fermented on its skins.
Only released in tiny quantities is the Cat's Cradle, from a Chenin Blanc vineyard on Langkloof farm also in the Paardeberg.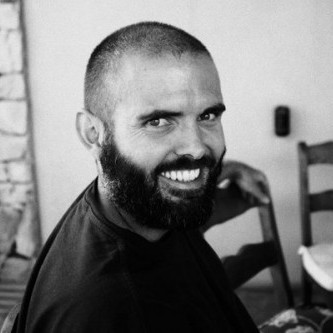 Principals: Tasha and John Seccombe
Viticulture: Leased blocks and bought-in fruit.
Vinification: Low intervention.