Intellego Wines
"Our philosophy remains minimal intervention during the winemaking process and the wines are a celebration of the hard work done in the vineyard. For us it is intuitive winegrowing, an evolution through experimentation on small pockets of land selected in the Swartland Appellation."

― Jurgen Gouws
Summary
Intellego Wines owner and winemaker, Jurgen Gouws, is originally from the Eastern Cape but now calls the Swartland home. He has worked with some of that area's most celebrated names (Eben Sadie, Tom Lubbe, Craig Hawkins). Jurgen's cartoonishly idiosyncratic labels are one of his hallmarks.
Jurgen favours a natural approach – think organic farming and minimal intervention (no yeast, acid, enzymes or fining; limited sulphur and filtration) in the cellar. He currently makes the wines at Annex Kloof.
The Intellego Chenin Blanc is a quintessential expression of the variety in the Swartland. Preserved lemon, hay, basil stem and salt all featuring on a palate that satiates thirst. Classy stuff. Jurgen has produced a single vineyard Chenin Blanc called The Story of Harry in the past. We hope he does again.
Jurgen produces two orange wines (wines made from white grapes fermented on their skins): the Elementis from Chenin Blanc and The Sleeping Co-Pilot from Viognier.
The Elementis has been a stalwart of the Intellego range for many years, and is perhaps Jurgen's best known wine. We have found that it is certainly the wine with the biggest demand. It is produced from a single vineyard Chenin Blanc parcel grown in the Abbotsdale area west of Malmesbury. The Elementis is made using skin contact – the fruit is destemmed, crushed, and fermented on skins in open-top fermenters and usually pressed after 7-10 days to old French oak for elevage.
The Sleeping Co-Pilot is a wholebunch fermented Viognier from a vineyard north of Malmesbury. This inclusion of stems in the fermentation stage gives the wine more structure than its Chenin Blanc sibling, but it arguably ends up as a slightly more rustic wine, at least in its youth. Not for the uninitiated.
Only made in small quantities, the Pink Moustache is a light red usually made from a blend of Cinsaut, Mourvedre and sometimes Syrah. Fragrant, punchy and crunchy, drink it in its youth to experience the full range of its brightness.
The Kedungu red blend is named after a surf break in Bali. After surfing it with his friend Paul Jordaan (winemaker at Sadie Family Wines), Jurgen felt an overwhelming euphoria (nothing to do with anything else he may or may not have been smoking at the time I am assured) and it is this feeling that he wants people to experience when they drink Kedungu. Based on Cinsaut and Mourvedre.
Jurgen's Intellego Syrah is one of the best value wines we sell. Medium-weighted, bone dry with dense black and red fruit on the palate. His management of ripeness, tannin and acid is among the best we have seen in South Africa. A must-have single vineyard wine if you enjoy Syrah. The Kolbroek – a different take on Swartland Syrah – a blend of vineyards and soil types has a more caper-berry, green peppercorn edge to it and is generally more perfumed than the Intellego Syrah.
Wines made by Jurgen always have an honesty and freshness about them. He makes joyous wines that excite and intrigue the drinker. We are very proud to be able to work with them.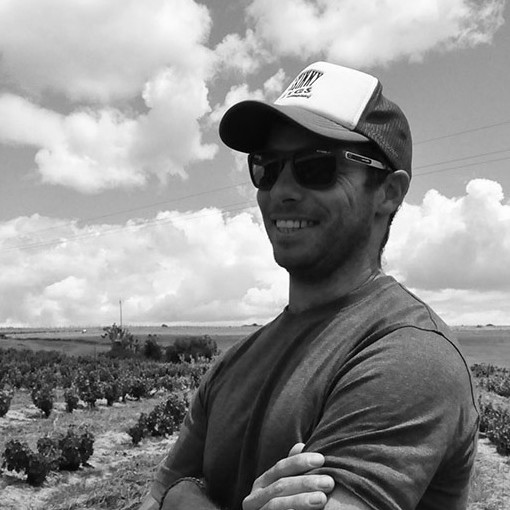 Information
Viticulture: Leased blocks and bought-in fruit. Organic practices.