"Jessica Saurwein is getting rave reviews for her small-production Pinots. They are justified."

― Jamie Goode
Steeped in the history of 17th-century winemaking, Jessica's forefathers made "sour" wine for the Emperor of Austria. It became her vocation to redeem her family's reputation in wine and so after a gap year working locally and internationally in vineyards, she completed a BSc Oenology and Viticulture degree at Stellenbosch University, South Africa.
She started Saurwein part-time in 2015. When she had a baby in October 2017 she resigned from her job to become a mother and full-time winemaker for her own brand.
Today she focusses on handcrafting her two favourite cultivars, Pinot noir and Riesling, and makes three wines under the Saurwein brand name, two Pinot noirs and one Riesling.
Jessica on her Riesling: "Chi means "life force" and Chi stands for CHIUTA (an African rain god). Situated in the fertile Elgin valley, the picturesque vineyard site inspired the creation of this crisp, handcrafted Riesling."
The 'Nom' Pinot Noir comes from the Kaaimansgat Vineyard, Elandskloof Valley, Villiersdorp.
The soil is shale origin with a significant portion of granite in the topsoil and clay throughout. This vineyard lies at 700 m above sea-level and is surrounded by tall mountains.
The 'Om' Pinot Noir is from Hemel-en-Aarde Ridge WO, Walker Bay, Hermanus. This dryland vineyard is situated just 12 km from the sea and lies at 300 m above sea-level. The soils are granite origin with a significant portion of clay.
We have been paying close attention to what Jessica has been doing for some years, and have been very impressed not only with what she is putting in bottle, but also her professionalism and commitment to quality. If you have not tasted the wines, I am sure that you too will be convinced.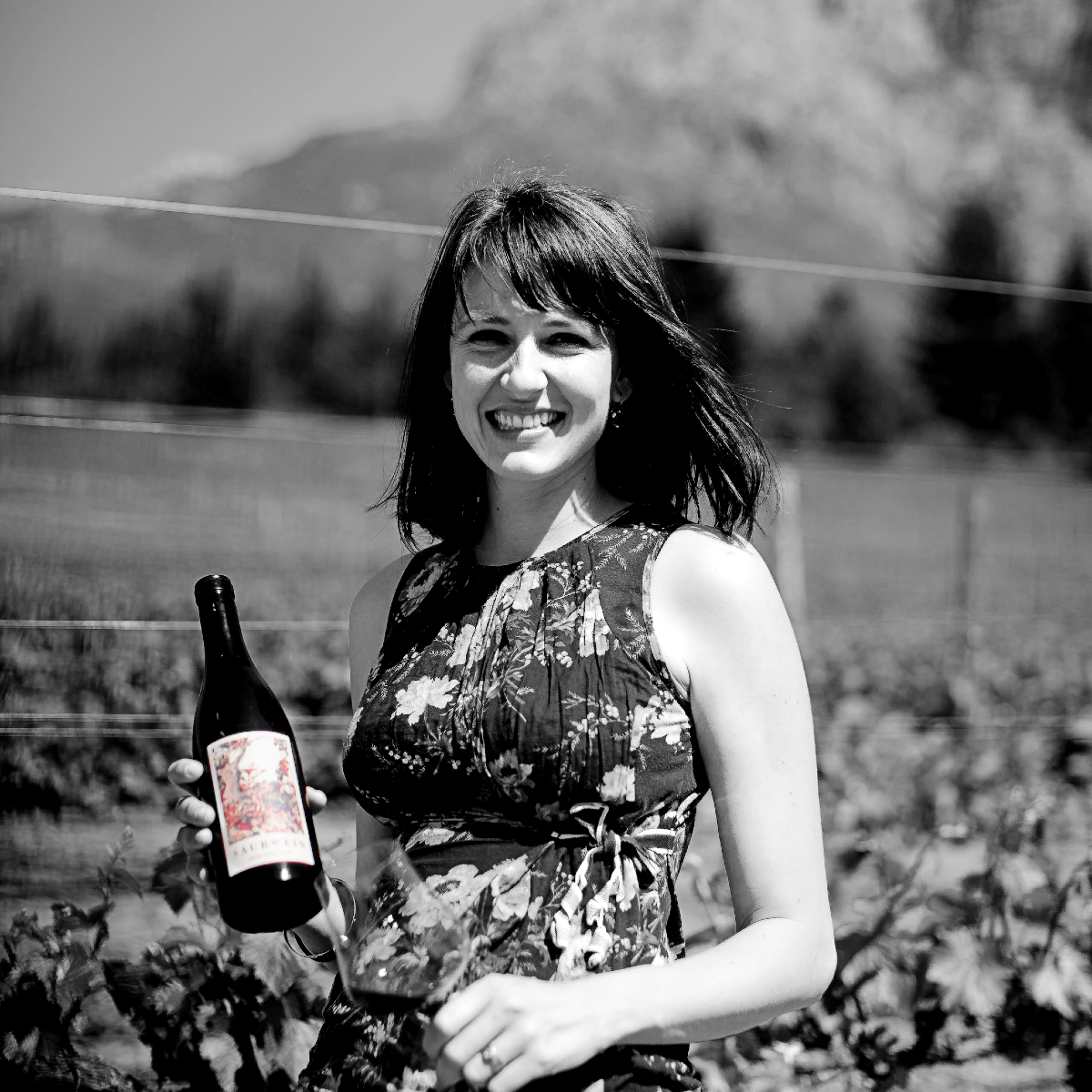 Winemakers: Jessica Saurwein
Vinification: Traditional